Success Story: Art de Luz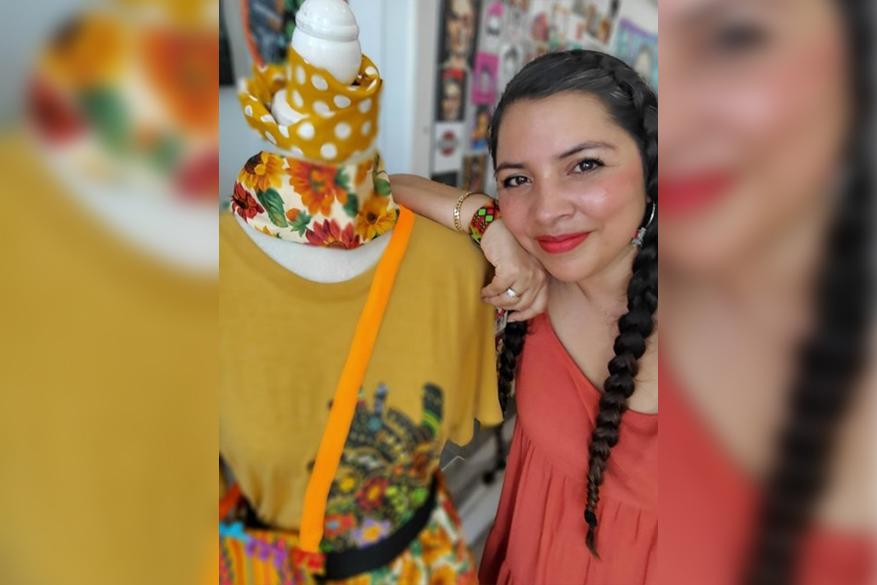 Location
: Southern California – San Diego
Small Business Featured: Art de Luz
Assistance Received: Training
Luz Maria Clayton reached out to the International Rescue Committee Small Business Development Center (SBDC) for guidance and technical assistance to develop her business. Together, with the SBDC's expertise and Luz's drive to build this business from the ground up, she now has a thriving shop and is available for commissioned artwork.
"Without the SBDC, we would not be open today," said Luz.
Learn more about Luz's background as a self-taught artist and how her passion grew from a stay-at-home mom journey to a successful digital art and mixed media business here.
Luz is available to create designs for other small business owners for their shops, including t-shirts and other gift ideas.
Join us in congratulating Arte de Luz as they will be celebrating their two-year anniversary of being open for business on October 1, 2022! There will be a curated art show at their shop location on October 1st from 5 p.m. – 8 p.m. and the community is invited to enjoy the art show.
Luz's mom, Linda, can often be seen in the shop and does crochet work. There might even be a live crochet lesson, depending on the day.
They plan to do a flower crown workshop for Dia de Los Muertos on Saturday, October 22, 2022 at 4 p.m. Learn more and sign up for the workshop here.
Engage with Arte de Luz and find out how to commission a work of art, view gifts, prints, and more at the Arte de Luz online store here or in person at their shop at 4205 University Avenue, San Diego, CA 92105.
California Office of the Small Business Advocate
1325 J Street, Suite 1800
Sacramento, CA 95814
Email CalOSBA
About Us