Success Story: Breakers Breakfast, Lunch & Brunch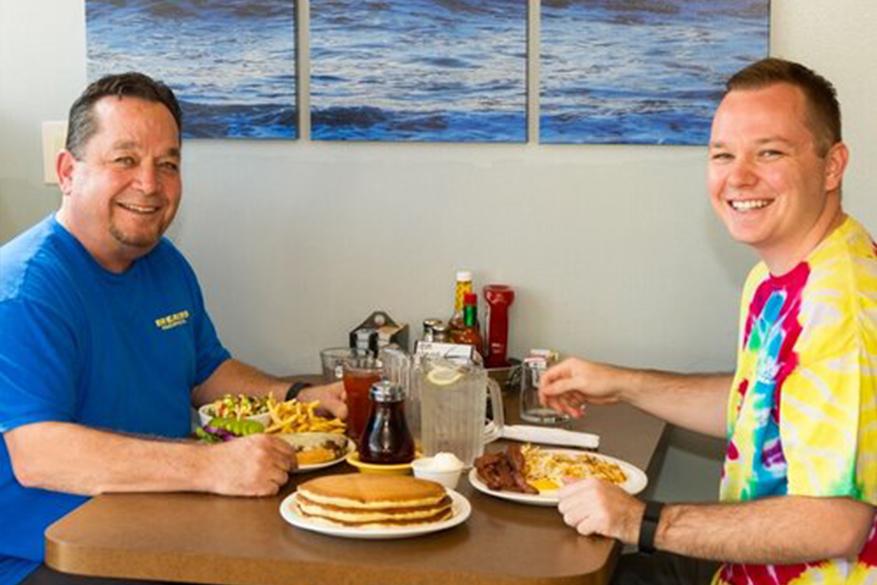 Location: Northern California – Pacifica 
Small Business Featured: Breakers Breakfast, Lunch & Brunch 
Assistance Received: Grant, Training 
Robby Bancroft and his father Steve, Co-Owners of Breakers Breakfast, Brunch & Lunch, received small business guidance from the Northern California SBDC Network to help them rebound after they opened their business in 2014 but had to close their doors for nine months at the start of the pandemic. After acquiring some much-needed support through the COVID-19 relief programs, they were finally able to achieve their dream of becoming full owners of their business and its building despite the pandemic. This is an example of a small business owner showcasing their grit and resilience in action.  
Check out the Breakers Breakfast, Brunch & Lunch success story here.  
Visit the Breakers website here.  
California Office of the Small Business Advocate
1325 J Street, Suite 1800
Sacramento, CA 95814
Email CalOSBA
About Us