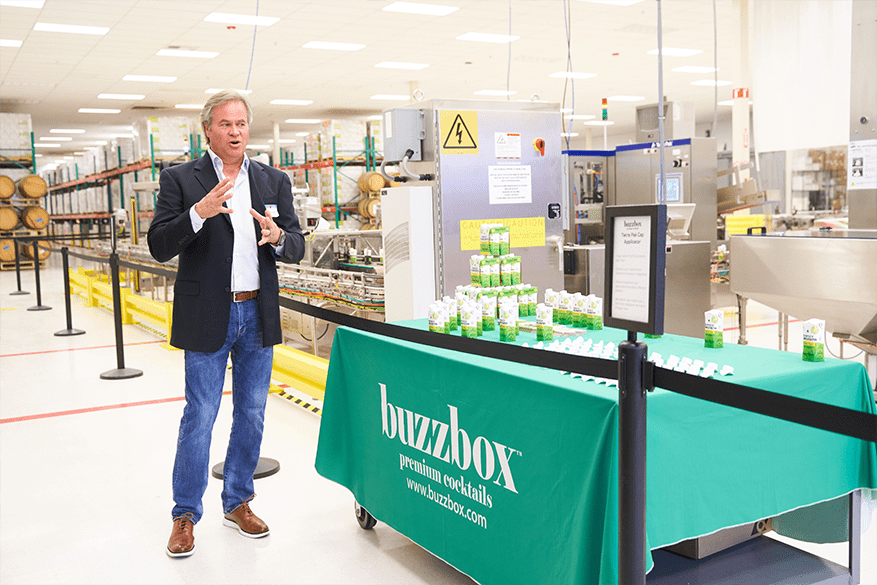 Location: Southern California - Indio 
Small Business Featured: Buzzbox 
Assistance Received: Access to Capital; Training 
Rod Vandenbos had an idea for a cocktail line, so he took his idea to the Orange County/Inland Empire SBDC Network for assistance to get the idea off the ground. From this idea, buzzbox was born!  
Rod focused on sustainable business practices for his packaged, pre-mixed cocktail line from the onset. Rather than using cans, the company opted to use cartons, which use as much as 69% less packaging material than cans do and cut carbon dioxide from shipping by as much as 60%. Learn more about the buzzbox sustainability commitment and the environmental impact of this recyclable packaging choice here. 
 Check out the buzzbox small business success story here.  
For your next holiday event look for buzzbox cocktails at your local retailer, or order on the buzzbox website here.
California Office of the Small Business Advocate
1325 J Street, Suite 1800
Sacramento, CA 95814
Email CalOSBA
About Us