Success Story: Café Metzli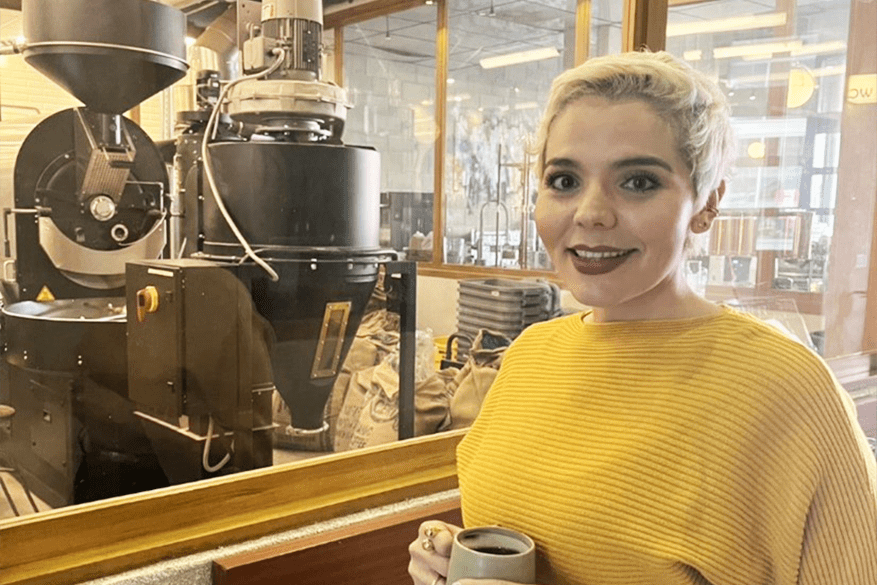 Location: Southern California – Los Angeles
Small Business Featured: Café Metzli
Assistance Received: One-on-One Consulting; Training
Lupita Sanchez was born and raised in Mexico and has a passion for specialty coffee. She started her social impact Mexican coffee import and distribution business in 2021 in Los Angeles. She reached out to CalOSBA looking for small business guidance and assistance, so we: 1. Asked to learn more about her story and small business mission; and 2. We connected her with the guidance and resources to grow and succeed on this entrepreneurial journey, the Los Angeles Regional Small Business Development Center (SBDC) Network to be more precise, to assist with business planning and financial modeling.
CalOSBA connected with Lupita at Boxx Coffee Roasters Co. in Los Angeles, one of the stores where she distributes Mexican coffee beans for roasting, to check in, learn more about the mission behind the company, and see how things were going working with the Los Angeles SBDC network. We can't miss out on that flavorful pour over cup of joe with a cause!
Lupita started Café Metzli with a goal to help educate women coffee bean farmers in Hidalgo, Mexico on the business side of coffee bean farming — how much they should be selling their harvested green coffee beans to importers (not surprisingly, they were significantly undervaluing their labor and their product) and when to start harvesting the beans for the maximum return on investment.
She identified that these women farmers were not charging a high enough price given the amount of labor for picking the coffee beans by hand and were sometimes picking the coffee bean fruit too early, which meant the buyers in the U.S. would renegotiate a lower price for their product — they did not have adequate resources to purchase the tools to pick the beans with machinery rather than by hand. She organized fundraisers to help these Mexican women farmers purchase the basic tools and materials they need to harvest the raw coffee beans more efficiently to help increase profit margins and the opportunity for economic mobility.
Lupita's goal is to advance ethical farming initiatives and she plans to have a buyer event in Mexico City later this year where she will connect Mexican producers with U.S. coffee bean buyers. In order to get there, she shared that the guidance she received from the Los Angeles SBDC Network was invaluable in helping her to develop financial modeling and projections to ensure the business is financially sustainable in order to grow and continue to support the mission.
Read more about Café Metzli social impact efforts in the Huffpost.
Learn more in the video about Las Adelitas in Tenango de Doria in Hidalgo, México.
Visit the Café Metzli website to purchase coffee that supports Mexican women coffee bean farmers here.
For a hip coffee shop stop on your next visit to Los Angeles, visit Boxx Coffee Roasters Co. and the website here.
California Office of the Small Business Advocate
1325 J Street, Suite 1800
Sacramento, CA 95814
Email CalOSBA
About Us