Success Story: Carmel Honey Company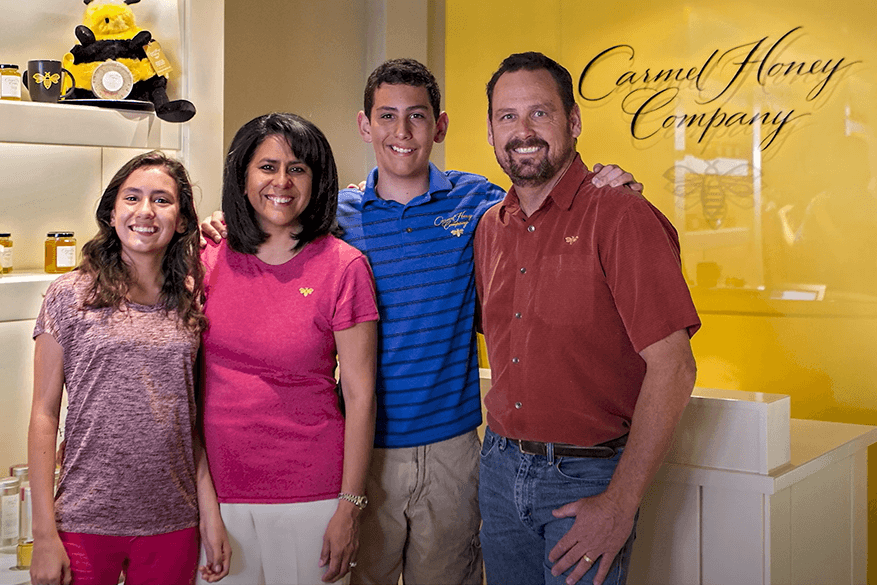 Location: Central Valley – Carmel
Small Business Featured: Carmel Honey Company
About Carmel Honey Company:
Jake Reisdorf, Founder/Owner/Beekeeper, is turning his passion for honey into a sweet success! His business, Carmel Honey Company, was born out of a "real world" 5th grade homework project when he created a mock website about bees. He not only got an "A" on the project, but quickly discovered he enjoyed sharing his honeybee knowledge with his classmates and his community.
Jake started small with only one hive; today, he's expanded to over 125 beehives and three retail stores located in Carmel By-the-Sea, Cannery Row in Monterey, and the Ferry Building in San Francisco.
In Jake's own words, working with the Central California Small Business Development Center (SBDC), a CalOSBA technical assistance partner, significantly impacted his business. With the help of the SBDC, Jake participated in 'The Startup Challenge' and won $10,000 to fund operations for his business.
"The SBDC has been a huge help to me and my company. They have taught me so much about business. We really couldn't have done it without them and gotten our business off the ground," said Jake.
Watch a short clip about Jake's journey here .
California Office of the Small Business Advocate
1325 J Street, Suite 1800
Sacramento, CA 95814
Email CalOSBA
About Us