Success Story: Conchitas Bakery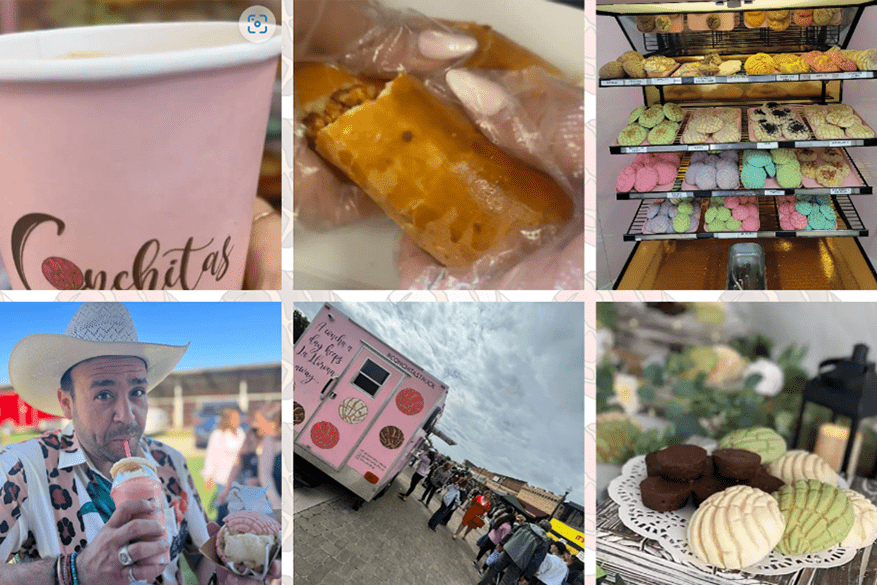 Location: Central Valley – Modesto
Small Business Featured: Conchitas Bakery
Assistance Received: Training, Access to Capital
Annie DeGrazia: From Food Truck to Bakery Owner
Annie DeGrazia, a culinary entrepreneur and mastermind behind the popular Conchitas Truck, has taken her passion for Mexican cuisine to new heights with the opening of Conchitas Bakery. DeGrazia's journey from a food truck owner to a successful bakery proprietor is an inspiring tale of perseverance and culinary innovation.
The Conchitas Truck gained a loyal following in the bustling streets of the city, serving up mouthwatering Mexican delicacies to a growing fan base. DeGrazia's unique twist on traditional recipes, combined with her commitment to using high-quality ingredients, quickly made her truck a go-to destination for food enthusiasts.
However, DeGrazia's ambition didn't stop there. Driven by her love for baking and a desire to expand her culinary empire, she decided to open Conchitas Bakery, a natural extension of her successful food truck venture. The bakery would allow her to showcase her expertise in Mexican pastries and desserts, offering customers a delectable array of treats.
DeGrazia came to the Valley Sierra SBDC for guidance on how to be a successful first-time business owner. Annie and her business partner Martha were looking to grow the food trailer business and learn how to make more profit. Annie and Martha got connected with our food truck expert, Tim Douglas. Tim started on consulting Annie and Martha on how to develop a menu for a food service enterprise. They later were interested in applying for a loan to purchase equipment for the startup business. Tim assisted them with the process of putting together a profit analysis and applying for a FTHF loan. Over the past two years, Conchitas Truck expanded and grew so much that Annie has officially launched what is now Conchitas Bakery in Modesto!
Visit the Conchitas Bakery website, here and visit the store at 4459 Spyres Way Suite 3 in Modesto.
Check out the Conchitas Bakery success story here.
Sign up to be a client today with the Valley Sierra SBDC.
California Office of the Small Business Advocate
1325 J Street, Suite 1800
Sacramento, CA 95814
Email CalOSBA
About Us