Success Story: Omega Party Zone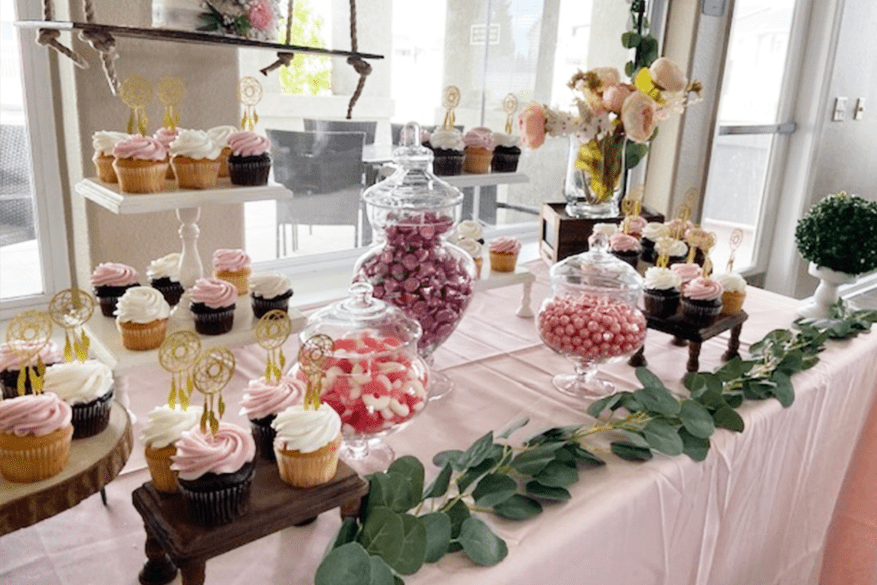 Location: Central Valley – Fresno
Small Business Featured: Omega Party Zone
Assistance Received: Training
Many small businesses looking to launch their products or services to communities they want to serve often encounter difficulties during that delicate time. Understanding the myriad of challenges that face any budding entrepreneur can feel daunting – understanding how to write a business plan, insurance requirements, marketing, advertising, permitting from the state and local jurisdictions, site selection, and many other factors come into consideration when finally deciding to launch that venture.
As we celebrate National Black Business month, we wanted to share how one black-owned business found success by following their purpose and passion. Cassandra Rushdan of Omega Party Zone in Fresno, California, dubbed the "Party Queen" by family and friends, started her business, and watched as demand for her services increased.
We encourage you to take a few minutes to read her story. Omega Party Zone was featured on the Fresno Metro Black Chamber of Commerce website, which illustrates how important it is for new business owners to connect with available resources to guide them to success.
Whether it's a local Chamber of Commerce, Small Business Development Center, or other small business technical support groups, connecting and networking within the small business ecosystem provides a pathway to success, therefore, we encourage you to get out there and network!
California Office of the Small Business Advocate
1325 J Street, Suite 1800
Sacramento, CA 95814
Email CalOSBA
About Us