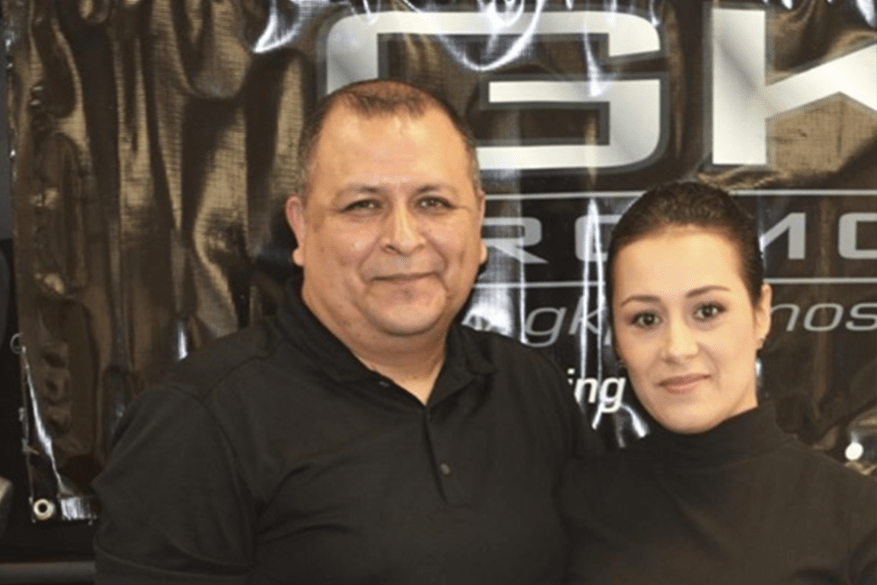 Location: Northern California – West Sacramento
Small Business Featured: GK Promos
Assistance Received: Training
When Gerardo Zaragoza, Chief Executive Officer, and Kathy Gutierrez, Co-President, opened GK Promos, their main challenges were needing more income to sustain themselves and the business, a lack of social media presence, and developing backend infrastructure.  
  While working one-on-one with a small business consultant from the NorCal Small Business Development Center (SBDC), Gerardo and Katy worked on identifying business costs, marketing strategies, management, and more. Also, since businesses were coming out of pandemic regulations, Katy and Gerardo spent countless hours strategizing their business expansion to meet the demand for promotional items once the market and the economy started to open. In addition, Katy and Gerardo had professional photos taken to create strategic social media campaigns that focused on their target audience. 
Check out the whole GK Promos Success Story here. 
Visit the GK Promos website here.
California Office of the Small Business Advocate
1325 J Street, Suite 1800
Sacramento, CA 95814
Email CalOSBA
About Us