Success Story: Sanctum Tequila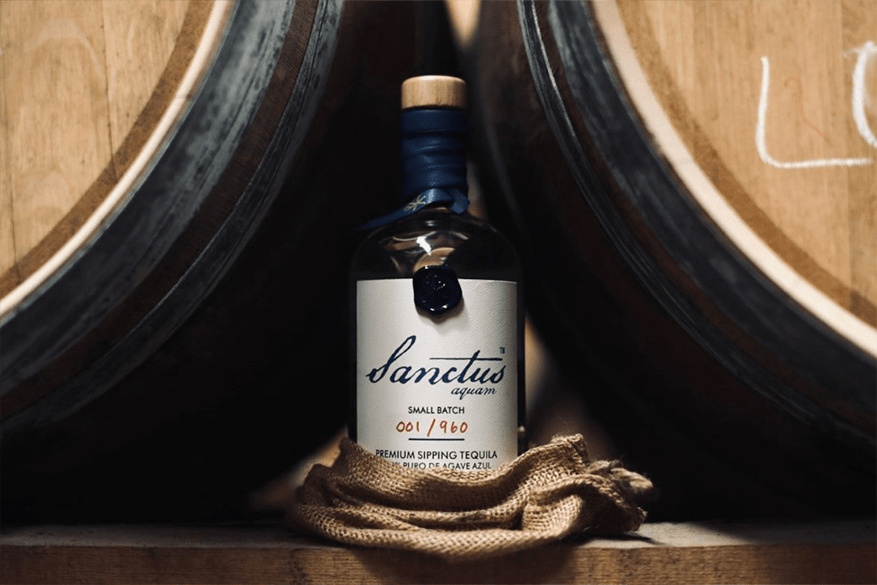 Location: Southern California – Palm Springs
Small Business Featured: Sanctum Tequila
Assistance Received: Dream Fund Grant, Training, Access to Capital
Father Lorenzo Lebrija, founder of Sanctum Tequila, received a $10,000 Dream Fund grant from the California Office of the Small Business Advocate (CalOSBA) to grow the nonprofit organization. Sanctum Tequila was born from Father Lebrija's volunteer service at a children's shelter in Mexicali – he wanted to build a business to support the kids at the shelter with basics like keeping the lights on.
"Without the Dream Fund, I would not have taken the step to launch when I did," said Father Lebrija. Father Lebrija received technical assistance from Caravanserai Project, a provider in the CalOSBA Technical Assistance Partner Network. He is leveraging the Dream Fund grant to run Instagram ads, re-do the website, which just re-launched in early February 2023, and to help with client acquisition.
Father Lebrija worked with his 80-year-old father, a serial entrepreneur, to develop the direct-to-consumer model and launched Sanctum Tequila in the summer of 2022 as a dream – first as a Limited Liability Company and then switched to a nonprofit organization. They worked together to find a tequila distiller in Jalisco, Mexico willing to take their custom recipe and produce small batches for distribution. He found a distributor to transport the tequila from Jalisco to Tijuana and then into the United States. 100% of the proceeds for Sanctum Tequila are donated to Border Compassion to assist children's shelters in Mexico.
Learn more about the background and genesis of this effort here.
Find Sanctum Tequila at Keg N Bottle and Old Town Tequila. Visit the website here.
Learn more about the children being helped with the proceeds from each sale of Sanctum Tequila here .
California Office of the Small Business Advocate
1325 J Street, Suite 1800
Sacramento, CA 95814
Email CalOSBA
About Us